MM Premium Website (5 Users)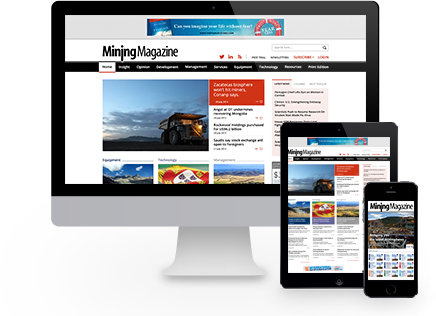 Mining Magazine's Premium subscription delivers the industry's best news source through our website and Intelligence Reports.
You receive:
5-user website access
Market leading coverage of new technologies and trends affecting the way in which mines are managed and operated
In-depth and unrivalled reports on the most successful/innovative mining operations
Insight on new mining equipment and management techniques to help mine management improve/advance their operations
The most insightful and interesting interviews with industry figureheads and subject matter experts
Exclusive columns on a regular basis
Unique onsite reporting from key industry events
4 annual reports (valued at £955 each) produced by Mining Magazine's Intelligence division, centred on the most relevant discussion points in the mining sector: Automation, Digitalisation, Future Fleets and Exploration.
The launch of the Mining Magazine Intelligence (MMI) suite of research reports is a natural progression for Aspermont into the research space, leveraging Mining Magazine's 110-year history and following the trail blazed by the Mining Journal Intelligence unit, which was launched in late 2017 and today releases five established research reports that track the industry's key points of interest from an investor perspective.
The MMI research will focus on the key technology and innovation proliferating the mining space, focusing on the leading mines, miners and suppliers. As with Mining Magazine, MMI will take a global view of the market.